TAKE TO THE SKIES IN THE LEARJET 75.
If you travel frequently for business or pleasure, you know the importance of boarding a jet at a moment's notice and travelling in superior comfort. With a fractional ownership of the Learjet 75, you can enjoy luxury travel in a modern, sophisticated private jet… in your own time and on your own terms.
TRAVEL FOR BUSINESS JUST 
BECAME TRAVEL FOR PLEASURE.
The Learjet 75 combines comfort with cutting-edge technology for the ultimate in-flight experience. With seating for up to 9 passengers and best-in-class legroom and seated headroom, the Learjet 75 is a pleasure to fly. This aircraft has more power, better fuel capacity and efficiency, and faster time-to-climb rate than the competition.
As a fractional Learjet owner, you will enjoy:
Access to top-of-the-line jets with an outstanding warranty
Complete and flexible control over your travel schedule
All-year, 24/7 travel support and flight scheduling
More efficiency and opportunity for personal and business travel
Customized and unparalleled comfort to fit your elite lifestyle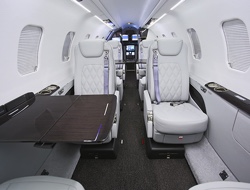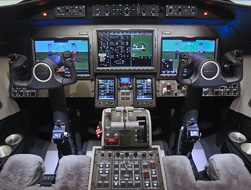 ENJOY THE PEACE OF PRIVATE AIR TRAVEL.
Download our Learjet 75 information package for more details, and we will be in touch shortly to book your Learjet tour. In addition, when you purchase a share before December 15, you will receive 5 free bonus travel hours.
Your submission was successful.
Thank you for your interest in the Learjet 75. Your complimentary info package should arrive in your inbox shortly. Our sales team will also contact you in 1–2 business days to schedule your aircraft tour.