INSTANT QUOTE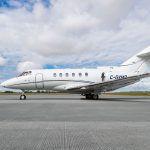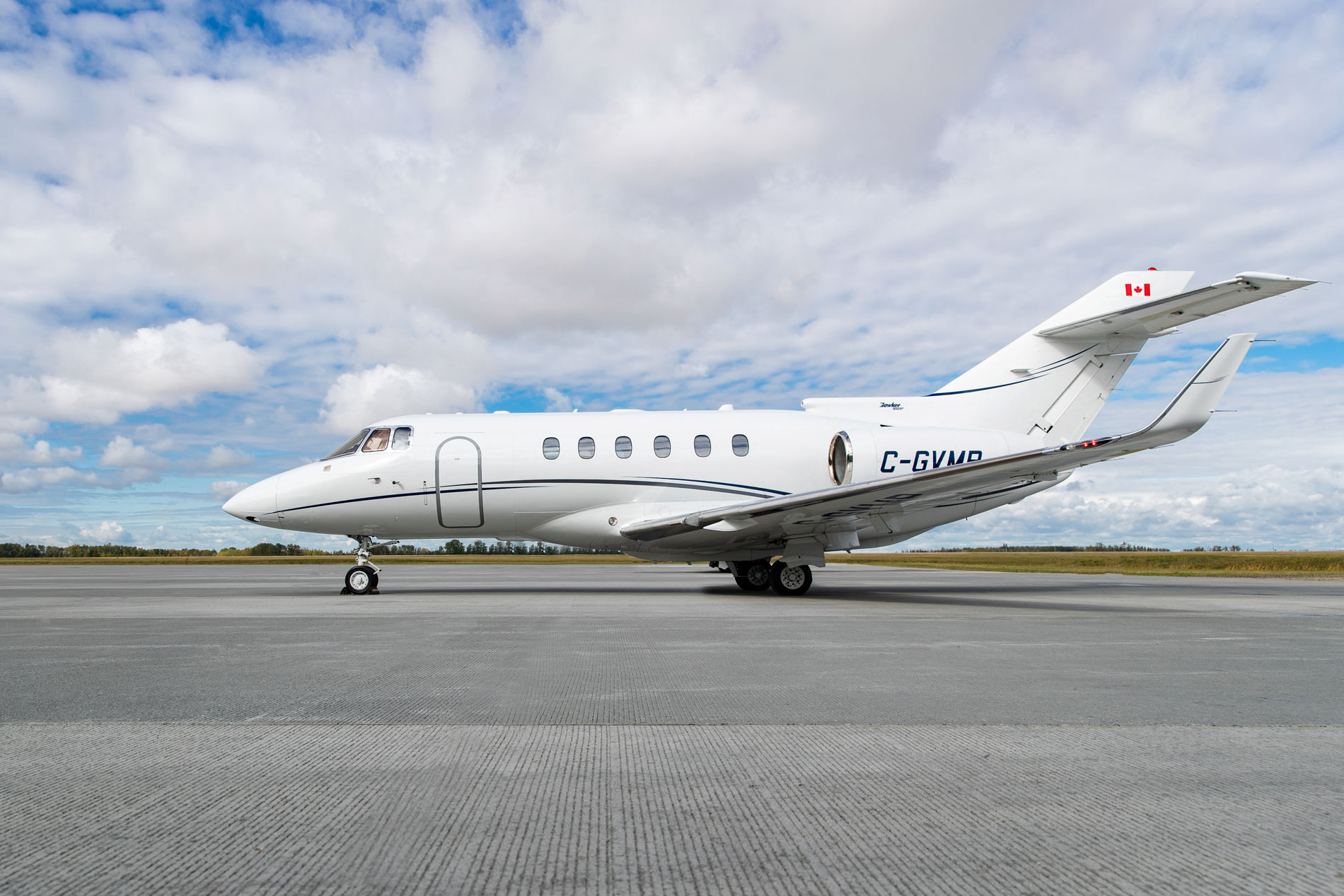 Hawker 900XP C-GVMP
Back to Our Fleet
Mid-Size Jet / 9 Seats / Based in Edmonton / *Available for Charter
With the most spacious and comfortable cabin in its class, the Hawker 900XP can go non-stop to almost any point in North America, making it perfect for medium and long range trips. On board you will find five plush leather seats with a three-place leather divan. There is a private lavatory in the rear of the cabin that adds another (ninth) passenger seat. With 5'9" of headroom, the cabin provides a comfortable place to work, to relax and watch a movie, or to listen to some music through the on-board entertainment system.
A fully equipped galley is available for hot meals en route, along with a full selection of refreshments. The Hawker also features two unique baggage areas in the cabin that are fully accessible during flight.
Ideally suited for flights between 1 and 4 hours, the Hawker is the perfect jet to get to Toronto, New York, Houston, Scottsdale and other popular North American destinations.
Passenger Capacity: 9 (includes belted lavatory)
Cabin Dimensions (HWL): 5'9"x 6'x 21'4"
Cabin Volume: 604 cu/ft
Baggage Volume: 50 cu/ft (accessible in flight)
Service Ceiling: 41,000 ft
Top Speed: 452 kts (837 km/hr)
Max Range: 2,800 nautical miles (5,186 km) – 8 occupants
Seating for nine, with five separate seats, a three-seat divan and a belted lavatory seat.
Cabin audio and video entertainment system
AirCell in-flight telephone system
Two 110v power points
Luxuriously appointed leather seating
Airshow 4000
Galley appointed with coffee, tea, snacks, wine, beer, liquor, and soft drinks