INSTANT QUOTE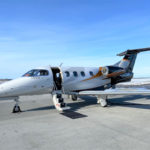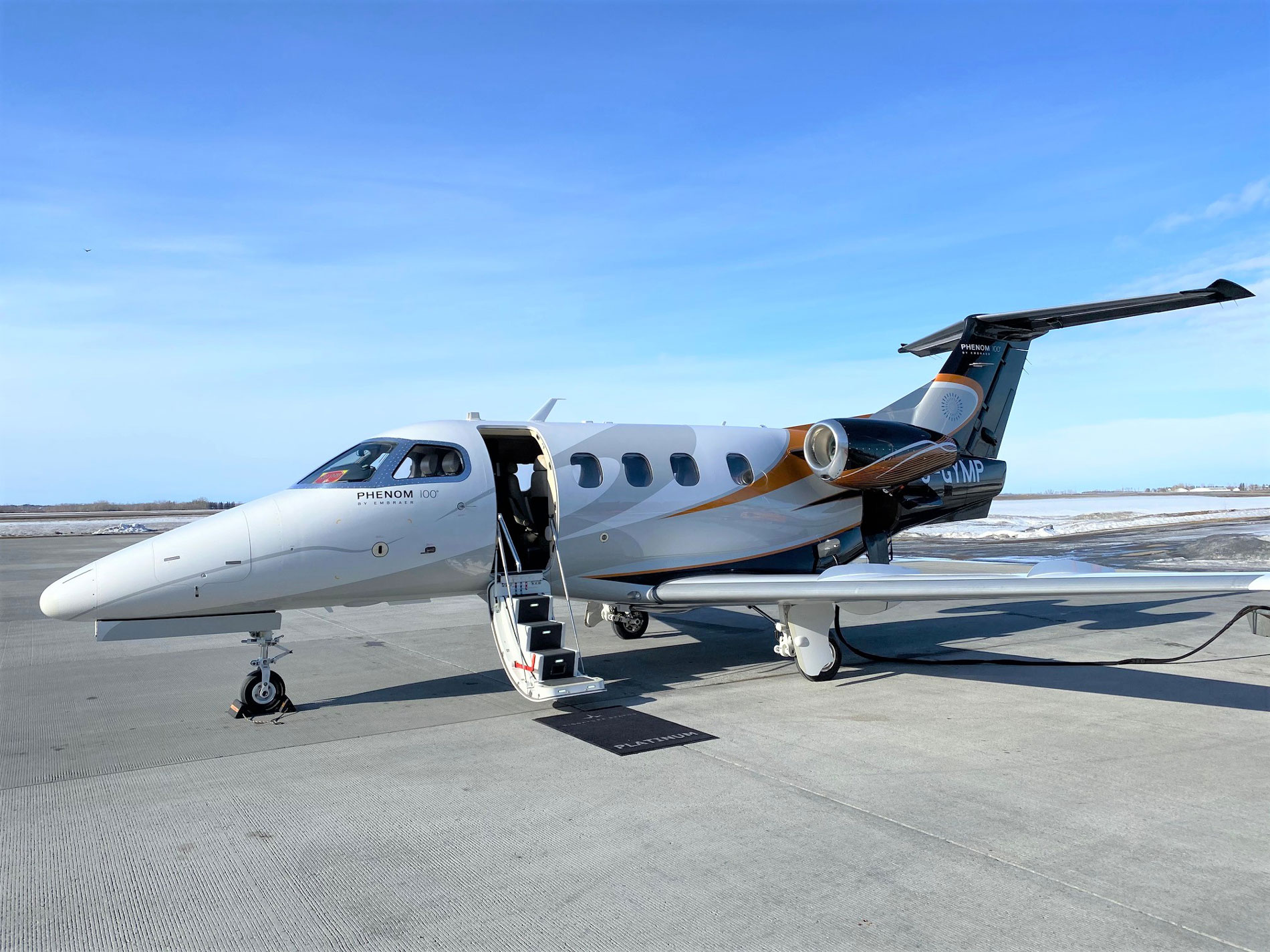 Phenom 100 C-GYMP
Back to Our Fleet
Very Light Jet / 5 Seats / Based in Edmonton / *Available for Charter
The Phenom 100 is a very light jet, heavy on comfort and performance. It is the fastest jet in its category operating at up to 720 kilometres per hour at an altitude of 41,000 feet, resulting in smooth, fast flights above turbo-props, airline traffic and turbulence.
The bright interior features clean modern lines with four high-backed leather seats in an executive club configuration. The oval shaped cabin offers even the tallest passengers plenty of head and shoulder room and the extra-large windows give all the passengers a clear view at all times.
Ideally suited for connecting points 30 minutes to 2 hours apart, the Phenom 100 is the most economical modern business jet available for charter.
Passenger Capacity: 5 (includes belted lavatory)
Cabin Dimensions (HWL): – 4'11"x 5'1"x 11'
Cabin Volume: 305 cu/ft
Baggage Volume: 67 cu/ft
Service Ceiling: 41,000 ft
Top Speed: 390 kts (720 km/hr)
Max Range: 1,178 nautical miles (2,182 km)
Plush high-backed leather seats
Large and high window placement
Two large retractable wooden tables
Fully private lavatory at rear of cabin (rigid door)
Two large windows in lavatory
Two 110v power outlets
Galley appointed with coffee, tea, snacks, wine, beer, liquor, and soft drinks