INSTANT QUOTE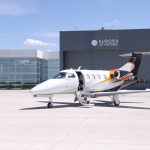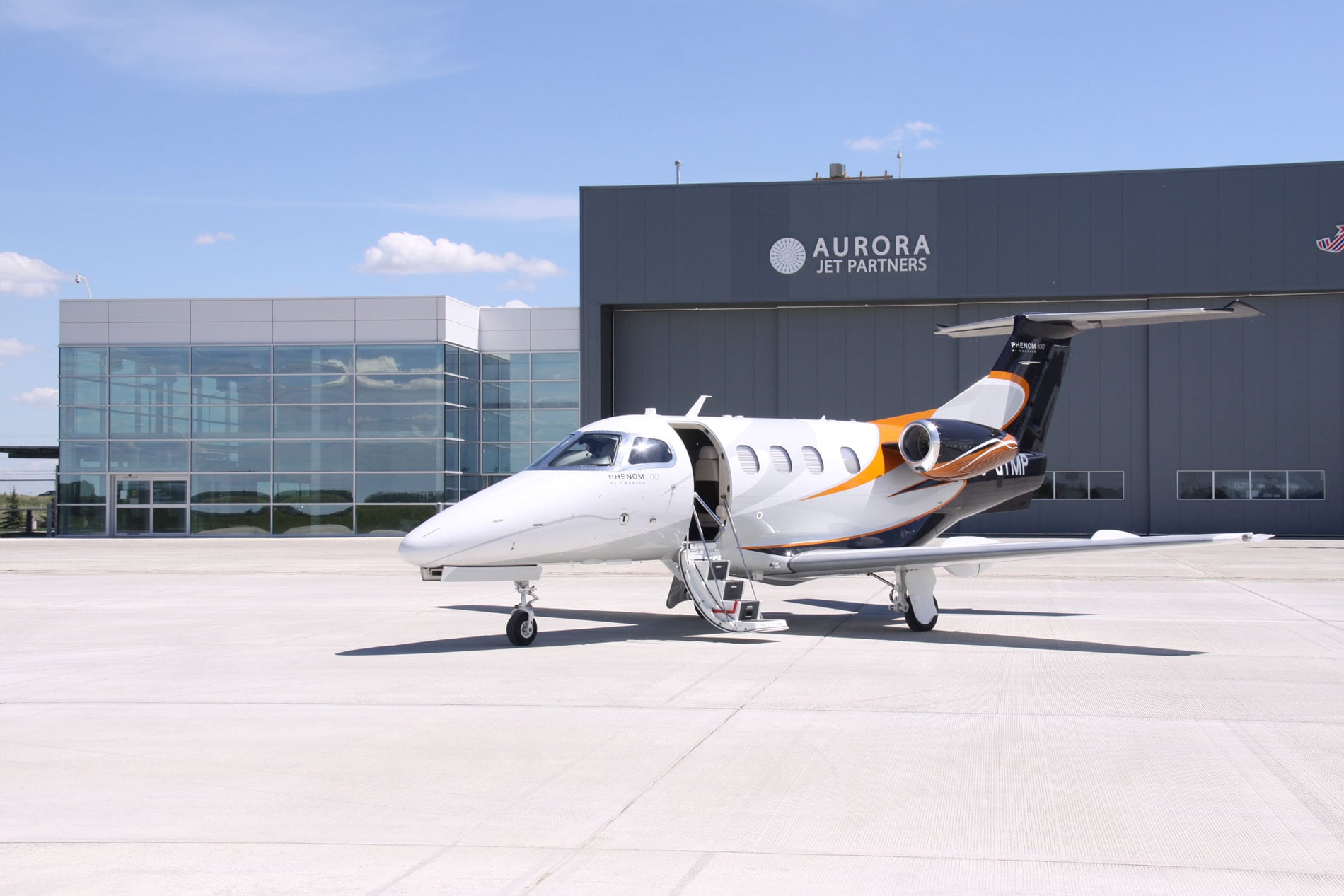 About Us
Personal and Corporate Business Jets – Your Way
Aurora Jet Partners provides individuals and corporations the convenience, exclusivity and elevated safety of private jet travel. We empower you to fly your way – through a comprehensive, and highly personalized offering of private jet services. This includes Aircraft Management, Jet Charter Service, Aircraft Brokerage and Aircraft Finance.
Aurora Jet Partners is one of Canada's premiere aircraft managers with roots going back over 45 years. Based in Western Canada, Aurora serves a diverse client base with worldwide operation capability.
Whatever your personal and corporate business jet needs, Aurora Jet Partners will get you off the ground and take you where you need to go. It's what we mean by: Flying. Your Way.
---
Leadership
Bill McGoey – President
Bill McGoey is a 30-year senior aviation professional, trusted advisor and airline leader. He has been with the Morningstar and Aurora Jet Partners group since 1996. Prior to joining Morningstar, Bill was an Airline Transport rated Pilot, flight instructor, licensed air traffic controller (Fort McMurray Tower), and President & Director of Flight Operations for a charter company and flight school in northern Ontario.
Bill has an MBA from the University of Alberta and is a graduate of the Aviation Business Management program (Airline Management major) at the Canadian Aviation Institute at Georgian College in Ontario. He completed the Institute of Corporate Directors program (ICD.D designation) at the University of Toronto and currently serves on the board of directors of the Fort McMurray Airport Authority.
Jeff Kufeldt – Vice President – Sales
Jeff joined Aurora Jet Partners in 2011 and is responsible for aircraft sales and acquisitions, and aircraft management. Jeff works with Aurora's senior management team to continually improve day-to-day operations and enhance the overall client experience.
Prior to joining Aurora, Jeff was a successful entrepreneur and business leader. He has worked in a variety of roles with some of Canada's most recognized companies, serving as national sales manager, general manager and vice president over a 20 year period.
Originally from Sherwood Park Alberta, Jeff studied marketing and management at the University of Alberta.
Dave Smith – Director of Flight Operations
Dave started as Aurora's Director, Flight Operations in 2013. Today, he is responsible for all aspects of flight operations, including regulatory compliance, quality and safety management.
Dave has over 40 years of aviation experience, with 6,000+ hours of fixed and rotary flight time. He has held a variety of operational, training and management positions in military, corporate and commercial operations across Canada, Europe and the Middle East.
Dave has his BSc, with majors in Physics and Oceanography. He supports fundraising for cancer research as a Cure Cancer Foundation committee member.
Chuck Teschke – Director of Maintenance
Chuck joined Aurora Jet Partners in 2013, and is responsible for the safe and efficient maintenance of Aurora's fleet of jets. Prior to joining Aurora, Chuck spent 19 years as Managing Director of an Aircraft MRO – where he gained invaluable experience balancing high regulatory compliance with excellent fiscal control. His diligent approach ensures we can provide our clients with the highest degree of confidence. Chuck's extensive list of certifications includes: Fixed and Rotary Wing Maintenance, and Structural Maintenance Repair and Modification (aluminum , composite, welded). Chuck has excelled in many roles over his 35-year aircraft maintenance career, and has served in a variety of management positions, such as Accountable Executive, Quality Manager and Director of Maintenance. Chuck is a graduate of SAIT's Aircraft maintenance Engineers Technology program and has made his home in the Edmonton area since 1989.
Bill Purdon – Director, Safety and Quality
Bill joined Aurora Jet Partners in 2014 as the Quality Assurance Manager, and currently holds the position of Director, Safety and Quality. Bill oversees all activities related to the company's Safety Management System and Quality Assurance Program.
Bill has nearly three decades of experience working in the aviation industry and is a licenced Aircraft Maintenance Engineer. He holds a diploma in Electronics Engineering Technology as well as a Graduate Certificate in Avionics Engineering Technology from the Northern Alberta Institute of Technology in Edmonton.
Don Ryan – Chief Pilot
Don joined Aurora Jet Partners in 2011. He has held the roles of Training and Standards Captain on both the Phenom 100 and 300. In 2016 he was promoted to Chief Pilot.
Don has accumulated over 10,000 hours of flying experience since he began his flying career in 1993, following his graduation from Mount Royal College. Prior to joining Aurora, Don worked with various charter, corporate and airline companies throughout Canada.
Sunny Sangha – Jetdesk Manager
Sunny's career led him to the airline industry in 2007, when he joined Air Canada. He spent several years with the company, where he held several titles and assisted in every facet of the operation.
Sunny joined Aurora Jet Partners in 2014 in the Operations department (Jetdesk). Today he is responsible for Jetdesk oversight and charter. He has also been an active member of the OHS committee since 2015. Born & raised in Edmonton, Sunny studied computer sciences at King's University and furthered his studies by obtaining several certifications within this field.
Carrie Hodgins – Controller
Carrie Hodgins is the Controller of Aurora Jet Partners. She joined the Morningstar and Aurora Jet Partners group of companies in 1994, after graduating from NAIT. Over her 25 years with Morningstar, she helped build and develop their accounting practices. Carrie moved over to Aurora in 2013, where her knowledge, insight and leadership is a significant asset.
Lorraine Moster – Director of Human Resources
Lorraine Moster has more than 25 years of experience in the human resources field. She joined Aurora Jet Partners as Director of Human Resources in 2015. Prior to this, Lorraine worked in the entertainment and event management industry, managing the human capital and total rewards functions.
Nels Lindquist – Director of Information Technology
Nels entered the specialized field of aviation Information technology in 1993 and he has been with Aurora since its inception. Nels is responsible for ensuring the streamlined operation of Aurora's IT and communications infrastructure in support of all Aurora personnel and clients.
Originally from British Columbia, Nels moved to Edmonton in 1991 to attend the University of Alberta.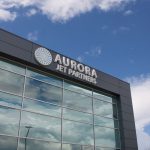 Company History
1970s
Brooker Wheaton Aviation opens with a Cessna sales, service and parts operation; a fuel dealership; and a full-service Fixed Base Operation (FBO) centre. Flights initially involve cabin class piston and turboprop twins.
The first jets are added to the fleet: a Lear 36 and a Hawker Siddeley HS-125.
1980s
Brooker Wheaton Aviation enters into aircraft leasing and corporate charters with Learjets, Cessna Citations, and Hawker jets.
1990s
Wardair purchases half the company and changes the name to Morningstar Air Express.
Morningstar becomes (and remains) the exclusive operator of FedEx Canada's Boeing, Cessna, and ATR aircraft.
The company's executive aircraft fleet now includes a Canadair Challenger, a Learjet 35, and two Beechcraft King Airs.
2000s
Additional maintenance bases are opened at Edmonton International, Moncton, Montreal, and Toronto.
The Morningstar Partners jet sharing concept is launched.
Two factory-new Hawker 900 XPs are added to the fleet.
2010s
Morningstar becomes the first Canadian operator of the Embraer Phenom 100 jet.
Opus Aviation (a Ledcor company) merges their flight department with Morningstar's. The company is rebranded as Aurora Jet Partners.
Aurora establishes another permanent base at Vancouver International Airport.
Aurora Jet Partners builds a 140,000-square-foot facility at the Edmonton International Airport, including a full-service FBO (Signature Flight Support).
Aurora is awarded a Platinum safety rating by ARGUS and achieves Level III certification with IS/BAO.
Aurora Jet Partners becomes the first Canadian operator of the Embraer Phenom 300.
Aurora Jet Partners is selected as the Canadian Authorized Sales Representative for Embraer Executive Jets and is named as an Authorized Embraer Service Centre.
A new base is added in Kelowna.
Aircraft added to the fleet during this time include:

2 x Astra SPX
Challenger 604
Falcon 50
Gulfstream G150

Factory-new aircraft are purchased / operated for clients during this time include:

2 x Embraer Phenom 100
2 x Embraer Phenom 300
1 x Bombardier Learjet 75
3 x Bombardier Challenger 300
1 x Bombardier Challenger 350
1 x Bombardier Challenger 605
1 x Bombardier Challenger 650
1 x Bombardier Global 5000
1 x Bombardier Global 6000